Drum Caddy with Bung Wrench Handle – DC500 Series
Performance of DC500 Series Drum Caddy
Easily transport 30 or 55 gallon steel, plastic or fiber drums.
Removable handle is used to tilt drum for position on dolly and feature a built a in seal remover.
Reduce injuries caused by manually lifting and moving drums.
Unit rolls easily on two (2) 6″ rigid wheels and one (1) 3″ swivel caster.
The removable handle doubles as a bung nut wrench and seal remover.
Cradle height is ½". Inside cradle diameter is 23½". Steel construction.
To use: align unit in front of drum, remove handle, and grip drum with the handle. Tip drum up, while guiding the caddy base under the drum. Re-attach handle and transport drum to desired location.
Description

Drum Caddy with Bung Wrench Handle – DC500 Series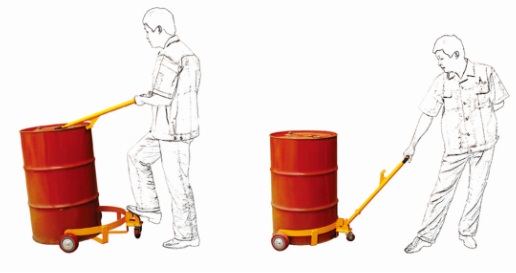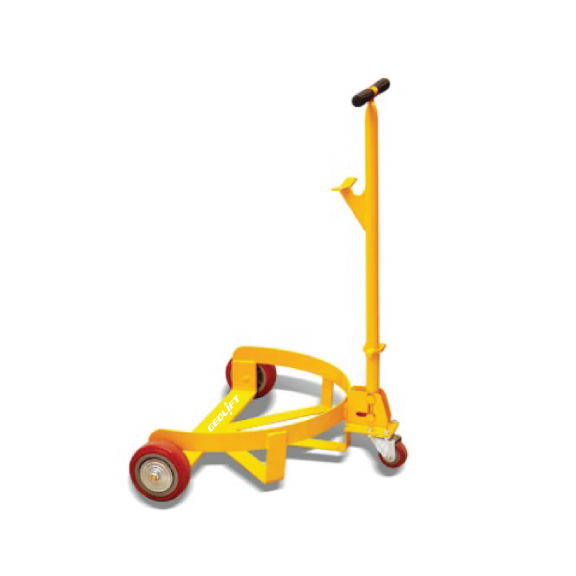 WORRY-FREE AFTER SALES SERVICES
Geolift's wealth of service competence ensures that you can enjoy safe and reliable transport and warehouse processes.
Let us assist you!  One-stop solution accessories, after-sales service-related issues.