Welcome to GEOLIFT, the world-renowned professional manufacturer of various material handling equipment in large scale. Avertec Sdn Bhd, a trusted and authorized main distributor of GEOLIFT in Malaysia, is proud to offer a wide range of top-quality material handling equipment to meet the specific needs of our customers. Our extensive product line includes hand pallet trucks, lift tables, stackers, electric pallet trucks, electric stackers, pallet high lifters, drum handling equipment, electric lift platform, hand trolleys, ladder trolleys, access equipment, and storage equipment.
We are committed to delivering exceptional value and potential growth for our customers through our products. Our dedication to quality is reflected in our production process. The group companies invest huge capitals to bring in first-class production equipment and manufacturing processes from Germany, Europe, and Taiwan to guarantee the steady quality and prominent performance of our products. With thousands of modern equipment on production, examination, and ten automatic assembly lines, we ensure that our customers receive only the highest quality products.
At GEOLIFT, we are at the forefront of innovation in the industry, with a complete set of perfect core technology for the research, development, and manufacture of material handling products. Our team of experts is constantly developing new and improved products to meet the ever-changing demands of our customers. We pride ourselves on building long-lasting relationships with our customers, providing exceptional customer service and support to ensure their satisfaction with our products and services.
If you are looking for top-quality material handling equipment in Malaysia, look no further than GEOLIFT. Contact us today to learn more about our products and services and how we can help you with your material handling needs.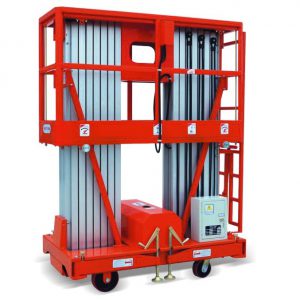 Electric Lift Platform employ a base or platform component affixed to one or more vertical masts (or posts). As the mechanical, pneumatic, or hydraulic actuating components are engaged and disengaged, the platform raises and lowers.
Each of these lifts can provide vertical displacement to—i.e., raising or lowering—objects, people, or equipment to bring them to the proper height for loading or unloading. Typically, these lifts are permanently or semi-permanently installed into place, either included as an amenity or fixture of the building (in the case of dock lifts, stage lifts, and accessibility lifts) or attached as a component of the vehicle or truck (in the case of lift gates).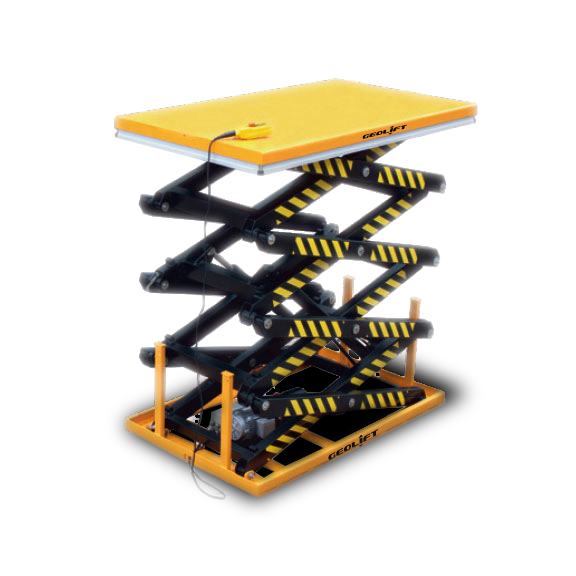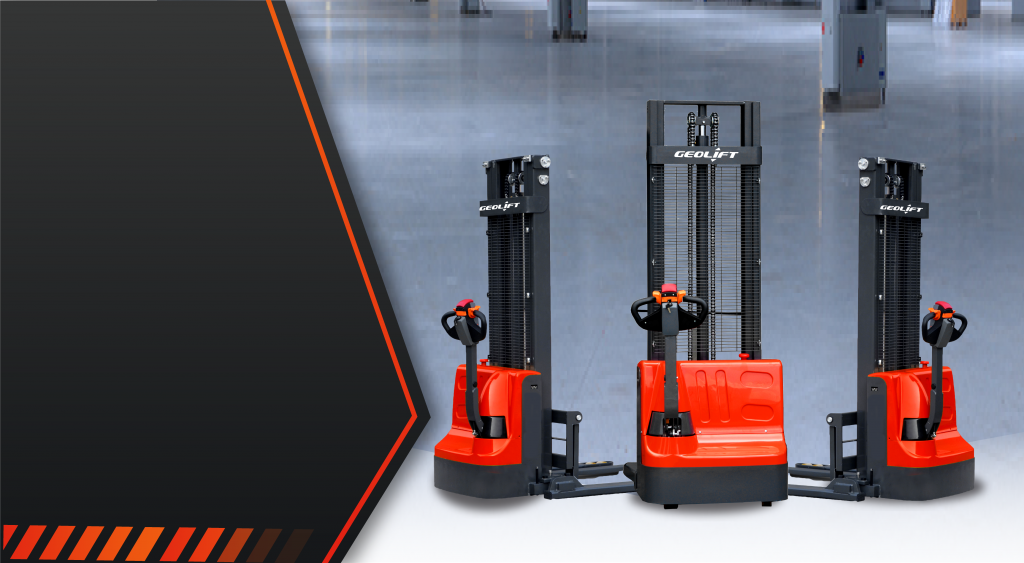 An electric stacker, also known as a walkie stacker, is a power propelled device for lifting and loading pallets. Primary, the stacker is used for lifting and stacking of loads or to store pallets on a shelve at high level. This type of device is mostly found in the warehouses. We have a comprehensive line-up of electric stackers for the busy warehouse. With a heavy-duty design featuring a high tensile mast structure, reinforced frame chassis and an ergonomic tiller handle, these stackers offer great value and make your warehouse more efficient.
Aerial work platform, as they are more commonly known — are economical, portable models that lift one or two workers. These machines are also known as: Aluminum products, manlifts, personnel lifts, lifts, push-arounds and mobile elevating work platforms (MEWPs). They are the least expensive and most basic personnel lifts and are most frequently used for overhead maintenance work and cleaning and hanging signs or decorations.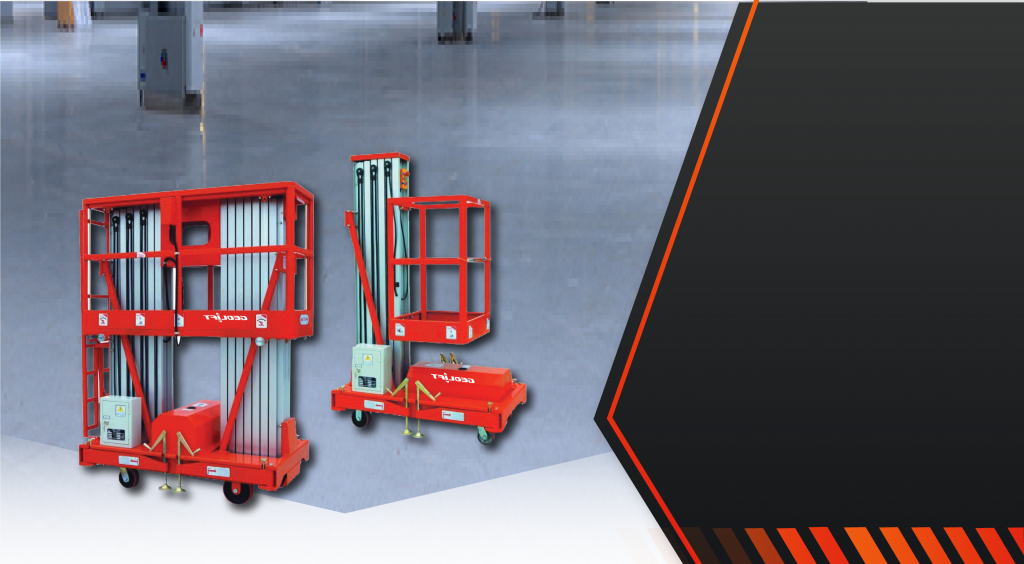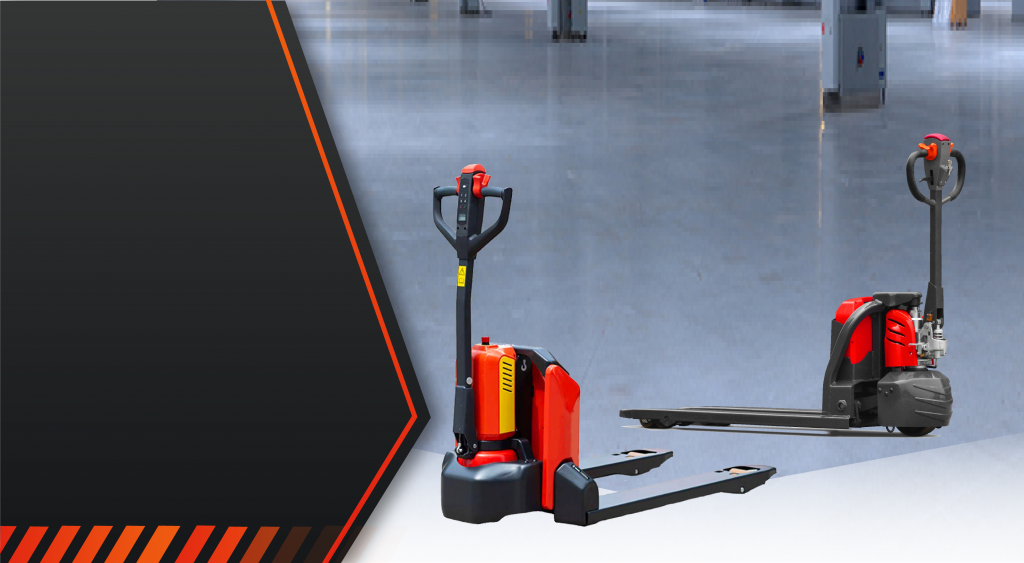 When goods are getting too heavy to pull with hand pallet trucks, Electric Pallet Trucks come into play to lend you its strength. While the operator walks along, the truck, which is powered by a 24V battery, handles the weight of the goods on its own. The tempo is controlled with a simple multi speed switch at the steering handle, to make precise pallet handling a breeze.
A hydraulic lift table is an ergonomic device utilized to raise, lower or tilt workloads such as pallets. They are most commonly seen in warehouse applications; however, there are hundreds of uses for lift tables in manufacturing, warehousing and distribution facilities. Some typical applications include: machine feeding and offloading, product assembly, inspection, quality control, repair, and offloading conveyors.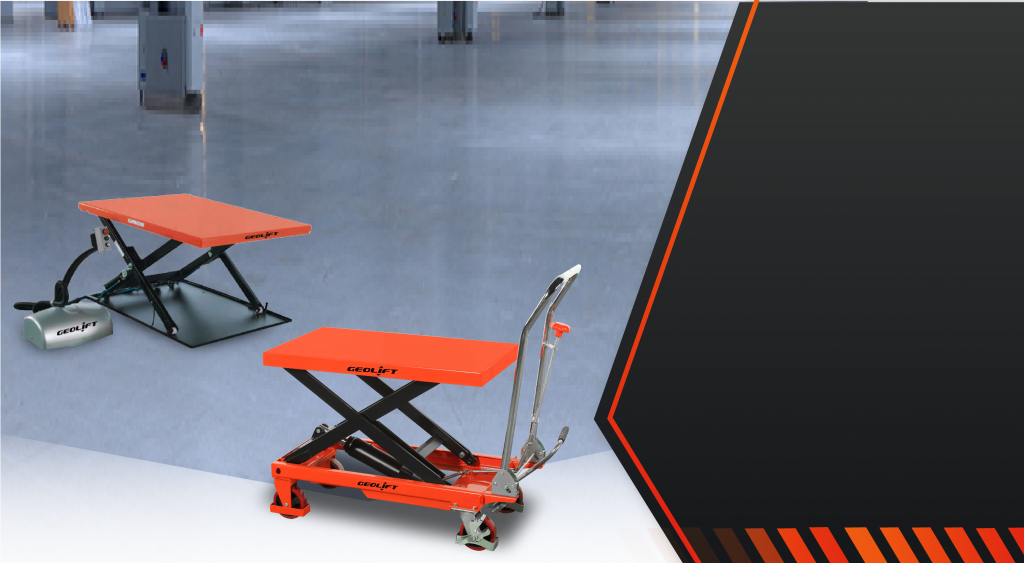 "People-oriented, Sharing, Development, and Duty"