Walkie Electric Stacker – WES12 Series
This WES12 Series is a Walkie Electric Stacker with rated load capacity of 1200kg single stage mast lifting height 1600mm; dual stage mast lifting height up to 3500mm, compact design with overall width of 795mm ensures smaller turning radius and more suitable for operation in warehouse with small aisle. The maintenance-free battery, pollution-free, with longer discharging time but short charging time, improve work efficiency for the customers.
The WES12 series is an electric stacker for short-distance transportation and stacking application, with 1200kg capacity and 3500mm maximum lifting height, its compact and light design is suitable for application in a variety of occasions, meeting various different needs of customers.
Four wheel supporting design at the driving end, allows stable and safe operation when the truck is used for high position stacking.
The multi-functional electronic control system ensures easy operation and maintenance, and improve the reliability of the vehicle.
Smart battery indicator with automatic lock off of lifting function protection features when the battery is too low.
High efficiency DC drive wheels with great power, with electromagnetic brake system, to improve the safety performance of the vehicle.
High-power pump motor shortens the lifting time, improve work efficiency, when it is heavy loaded will automatically slow down the lowering speed to ensures safe operation.
Built-in charger (24V/10A) with a variety of plug options ensures convenience for customers in different countries.
Large-capacity maintenance-free batteries with strong power, good stability.
Overall design simple, generous, practical, good storage space.
Description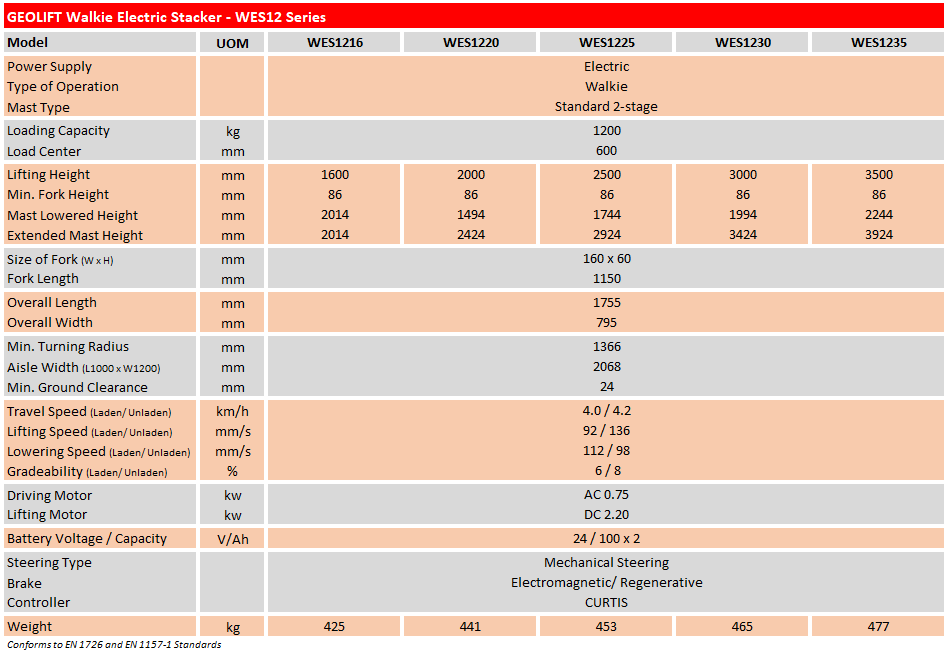 Performance Walkie Electric Stacker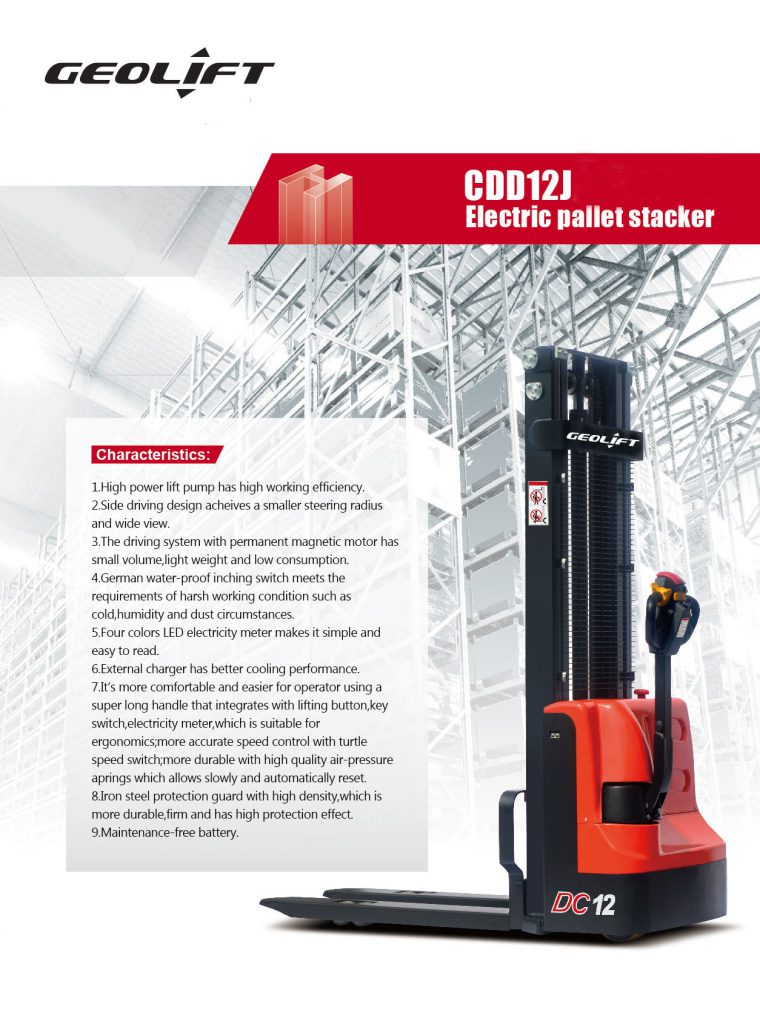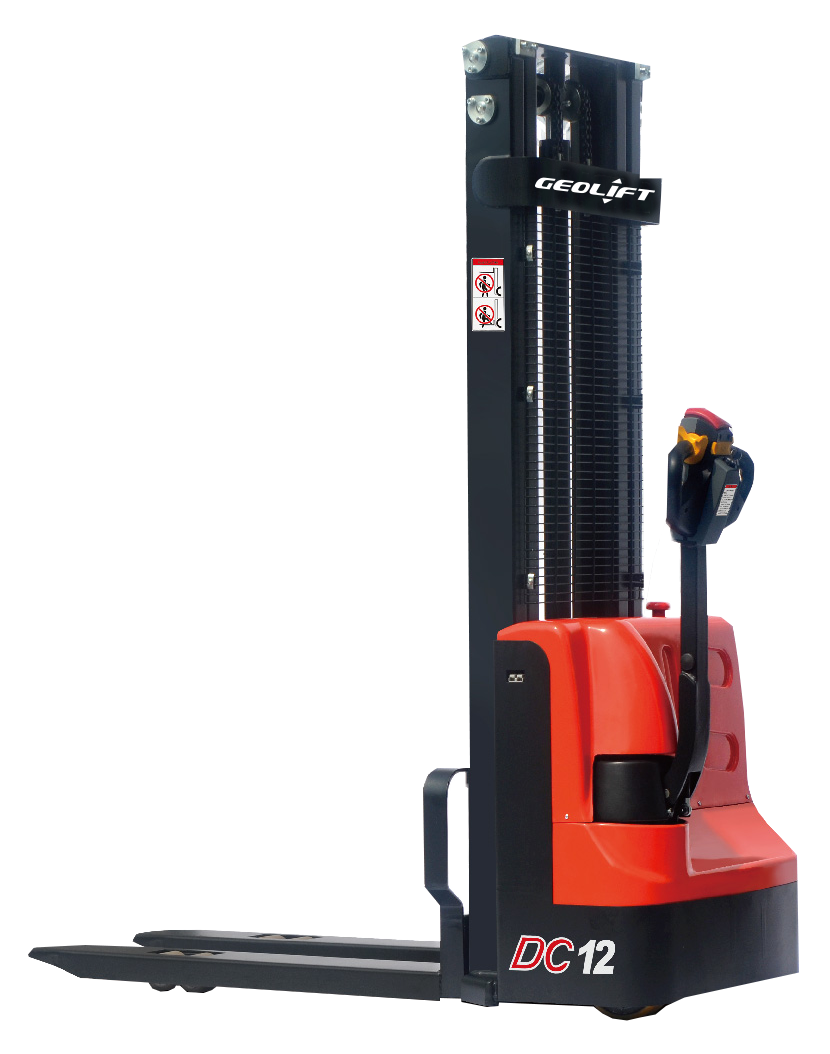 WORRY-FREE AFTER SALES SERVICES
Geolift's wealth of service competence ensures that you can enjoy safe and reliable transport and warehouse processes.
Let us assist you!  One-stop solution accessories, after-sales service-related issues.