Mobile Drum Carrier – MDC360 Series
Performance of MDC360 Series Mobile Drum Carrier
Designed for raise, transports, rotates, tilts and drains fully loaded drums.
It can hold a drum in vertical position to avoid spills or horizontal position for draining through a faucet.
When unlocked, the drum may can be turned end-over-end to agitate contents or tipped and held manually at any angle.
It is very easy to move and steer on its 8″ polyurethane roller bearing wheels and 4″ swivel caster.
Here is an efficient, economical way to handle 55 gallon steel/plastic drums. Sturdy handle provides leverage for heavy lifting and easily locks drum in position 5″ to 11″ off floor. Drum rotates 360°. Rolls smoothly on two (2) 8″ front wheels and one (1) 4″ rear swivel caster. Not for use with drums on pallets.
Description
Mobile Drum Carrier – MDC360 Series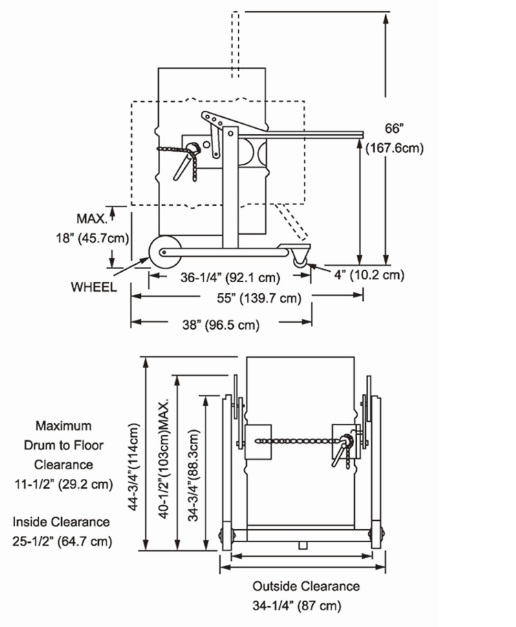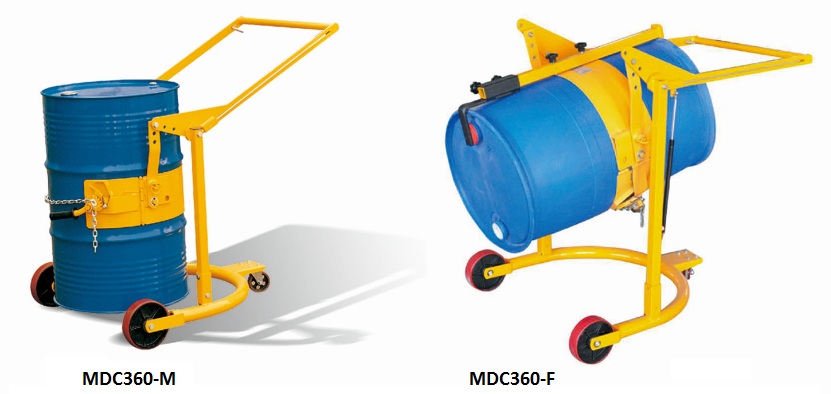 WORRY-FREE AFTER SALES SERVICES
Geolift's wealth of service competence ensures that you can enjoy safe and reliable transport and warehouse processes.
Let us assist you!  One-stop solution accessories, after-sales service-related issues.