Walkie Electric Straddle Leg Stacker -Triplex 1.6 Ton – WESW16-FFL Series
The WESW16-960H series is a comfortable and high secure Walkie Electric Straddle Leg Stacker with high lifting height and free lifting, equipped with Geolift-Made EPS and AC drive system.
Standard equipped with 280Ah lead-acid sideway battery. 3 different lowering speeds, slow-medium-fast suitable for different situations. Chassis design life up to 10 years. Injection molding cover, Stellana Brand Wheels offer best quality. Geolift-made EPS and Curtis controllers can real-time protect the vehicle control from circuit overvoltage, under voltage, over current, excess temperature, Short circuit. Double controllers can safely reduce the traveling speed under the condition of Mast lifting and sharp turn in the corner. The lifting Limit function can protect hydraulic motor, save energy and battery. Self-made handle can be modified for cold store application.
If you are looking for products to loading-unloading in container truck, or high-racking pallet stacking, WESW16-960H series will be your choice.
Description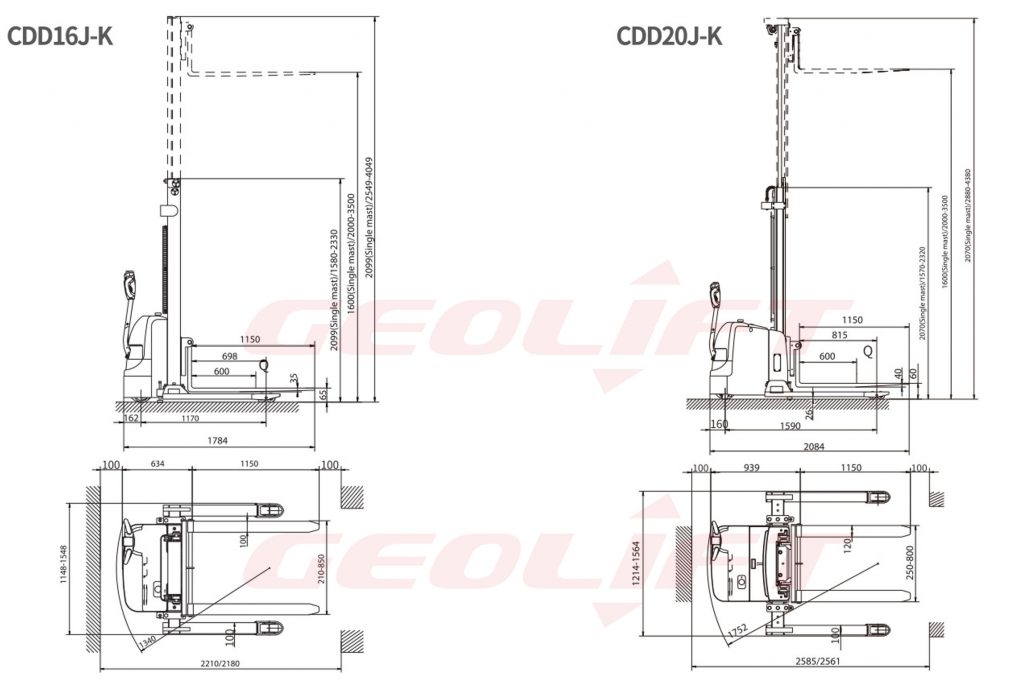 Performance Walkie Electric Straddle Leg Stacker
WORRY-FREE AFTER SALES SERVICES
Geolift's wealth of service competence ensures that you can enjoy safe and reliable transport and warehouse processes.
Let us assist you!  One-stop solution accessories, after-sales service-related issues.