Electric Reach Stacker – ERS12 & ERS15 Series
Electric Reach Stacker ERS12/15 Series with 1,200kg-1,500kg load capacity, max lifting height 1400-5000mm, suitable for various conditions use. Our ERS Series Reach Stacker can be a good replacement for forklift. Equipped with good sight mast and ergonomic design control system, enhance the working efficiency and reduce operator's fatigue. Streamlined appearance, compact design, brings unexpected comfort to the operators. Small turning radius and advanced electronic controller system enhance the stability of the equipment.
Description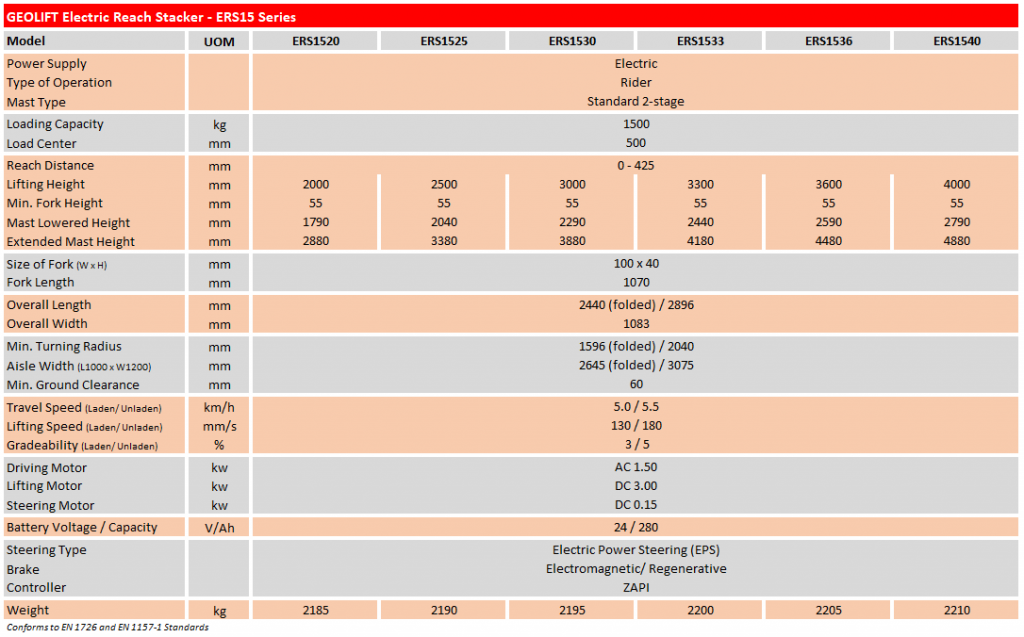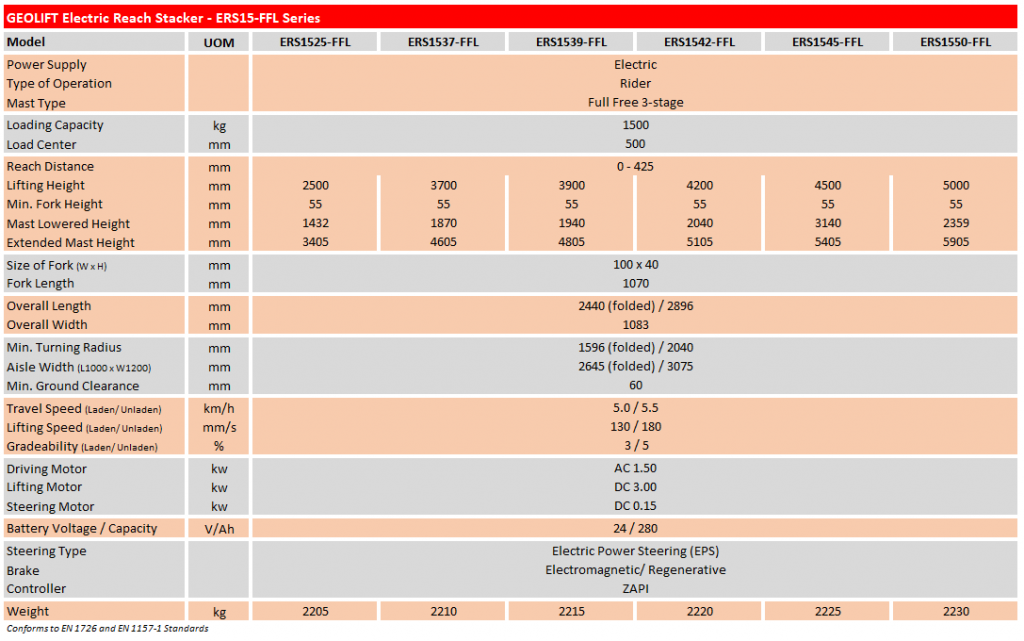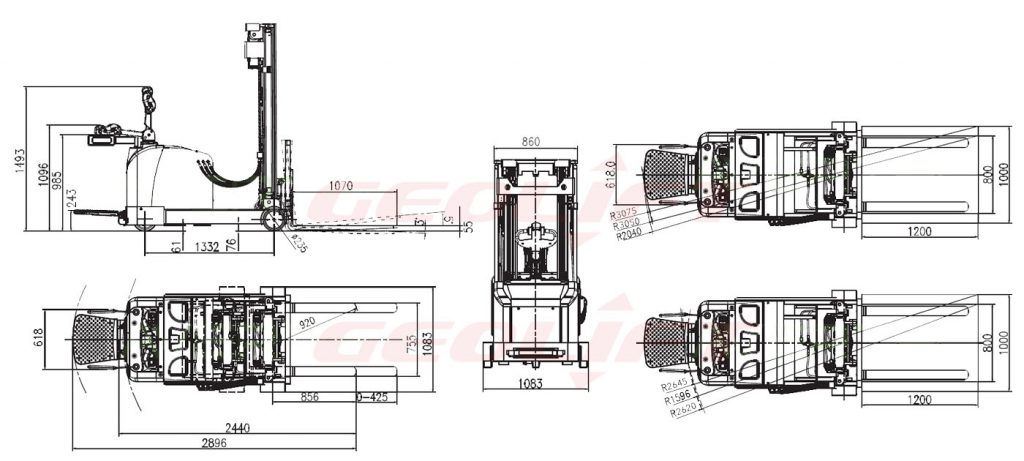 Electric Reach Stacker – ERS12 & ERS15 Series
WORRY-FREE AFTER SALES SERVICES
Geolift's wealth of service competence ensures that you can enjoy safe and reliable transport and warehouse processes.
Let us assist you!  One-stop solution accessories, after-sales service-related issues.