Double Pallet Electric Pallet Truck – CBD35-510
Performance of CBD35-510 Series Double Pallet Electric Pallet Truck
Carrying 2 pallets at the same time, high efficiency.
Electronic power steering system, light and low noise.
Drive unit floating bodies with patent design.
AC Driving system, No carbon brush, maintenance free.
USA CURTIS driving controller.
Electromagnetic, regenerative braking system.
Automatic lifting limit, Motor and battery life extension.
Load backrest is standard
Side-way battery is standard
Options: Long or short forks.
Description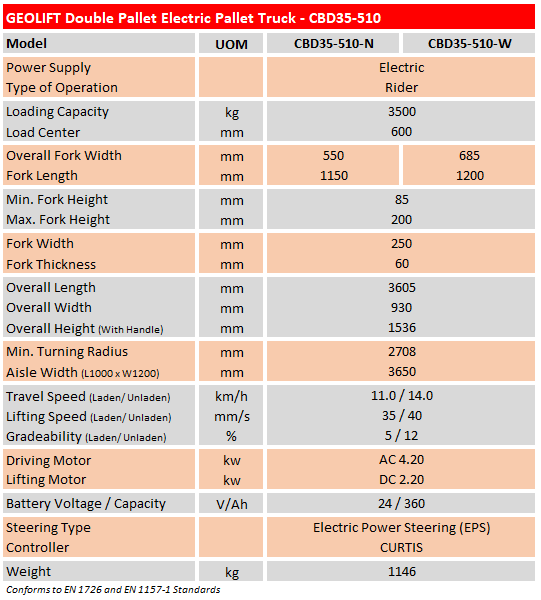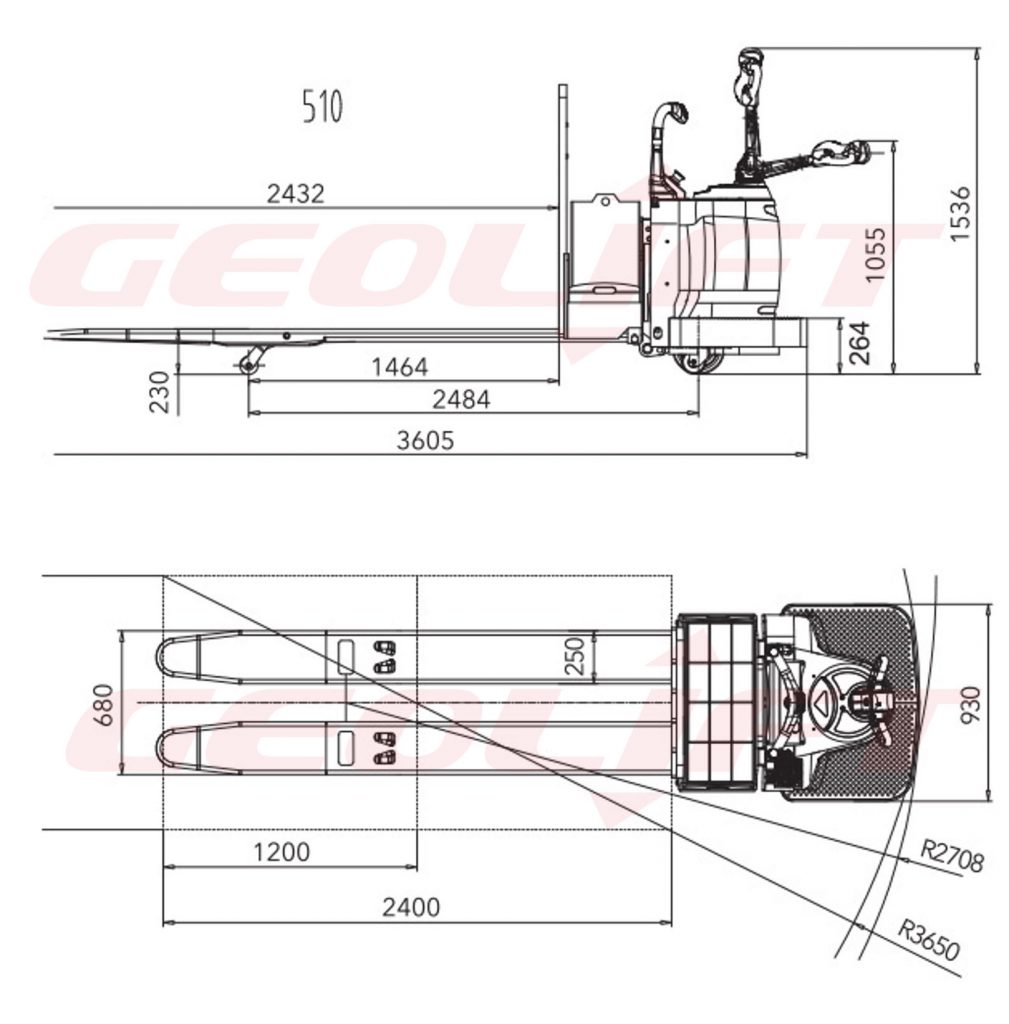 Double pallet Electric Pallet Truck – CBD35-510
Curve automatic deceleration devices, safer.
Stepless speed control system, safe and quiet.
Controller with Multiple automatic protection.
Emergency reversing device/Emergency brake switch.
WORRY-FREE AFTER SALES SERVICES
Geolift's wealth of service competence ensures that you can enjoy safe and reliable transport and warehouse processes.
Let us assist you!  One-stop solution accessories, after-sales service-related issues.